Affiliate or "Community Giving" Program
FamilyTimePlanner's Community Giving Program is designed to support the communities of our patron's. We believe that by giving back to our communities, we can help encourage the close-knit types of 'villages' in which we all want to raise our children.
Our subscribers get to designate which organization they support.
Any organization may join the program, then distribute or promote its assigned Promotion Code. They will receive a portion of any fees that are paid by families who enter the code when they sign up.
The proportion of fees will escalate as the number of subscribers grows, from as much as 20% to up to 40%.
Incentives are provided to support the use of the promotion code.
Finally, the organization will receive the same proportion for renewals as they did for initial subscriptions, creating a perpetual stream of much needed funds.
In this way, our Community Giving Program is in the hands of our subscribers. And the giving doesn't end after the first year, so the organizations ultimately supported don't just get a one-time gift - they get an income stream that they can grow and depend upon, year after year.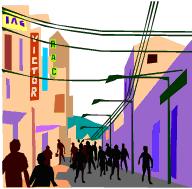 Since there is no inventory to buy in advance, no orders to take and no deliveries to make, the Community Giving Program makes a perfect fund raiser for Scouts, Booster Clubs and Churches. In addition, if the organization uses the FamilyTimePlanner Calendar themselves, the calendar itself can become the central point of attraction that draws in the community. In that case, the web calendar could be better than "free", it could be a source of perpetual income to the organization!
If this sounds like the kind of program that will help your organization, join our Community Giving Program now! Please see the Community Giving Program Agreement and FamilyTimePlanner Payment Schedule for more details.
As featured on: